MV Jazz & Blues Summerfest History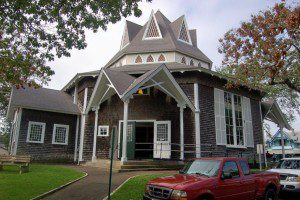 Since its inception, the annual Martha's Vineyard Jazz & Blues Summerfest has played host to music lovers from all over the United States and Europe.  Sheila Baptista, Summerfest producer and President of Lewis and Kirk Music, Inc., believes that great music and medicine can radically change the course of one's life, a family's future and a community's well-being. Baptista launched Summerfest in 2008 to support regional breast cancer initiatives with a monetary donation and to also spread a vital message regarding breast cancer, early detection, courses of treatment and positive recovery.
The first concert, in 2008, with only world of mouth marketing, hosted 125 music lovers. The next year, 2009, the audience nearly doubled, as 225 jazz patrons enjoyed the Friday-only concert. The 2010 concert was on hiatus, as the producer underwent chemotherapy and radiation treatment for stage-two breast cancer.  Like its producer, Summerfest made a great comeback in 2011 with 550 island vacationers and locals in attendance, enjoying two nights of music. The next year, 2012, was a breakthrough year. Summerfest hosted more than 600 jazz and blues aficionados.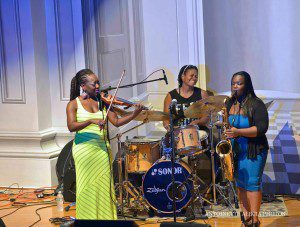 Summerfest 2013 featured actress/comedienne Phyllis Yvonne Stickney, musicians of Sage, Anaisa, Andrea and James Rohlehr, and soul/blues vocalist Nicholas David, finalist of NBC's The Voice, accompanied by the Soul Synergy Orchestra. Every artist offered a stellar performance leaving audiences mesmerized and wanting more.  Summerfest continued to show strength in 2014, when 800 plus jazz and blues connoisseurs filled the seats at two beautiful landmark buildings in Oak Bluffs and Edgartown.  The concerts celebrated the talents of Brazilian bassist Amanda Ruzza, the phenomenal Berkeley College Jazz Rainbow All Stars, The all ladies jazz ensemble Sage – a Summerfest favorite, Jazzmeia Horn – who was introduced for the first time at the festival, and Andrea and James Rohlehr an outstanding husband and wife team and their ensemble.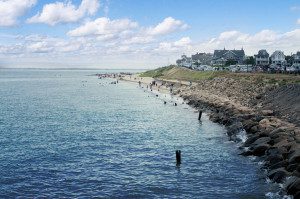 The music is the star; however, the settling, Martha's Vineyard, contributes heavily to Summerfest's success. The combination of cool jazz and earthy blues nestled in the cross winds of Martha's Vineyard Island, a wonderful vacation locale in North America, makes for a perfect end of summer treat.  While Martha's Vineyard consists of six distinct communities: Vineyard Haven, Oak Bluffs, Edgartown, West Tisbury, Chilmark and Aquinnah, Baptista selected Oak Bluffs and Edgartown to host Summerfest. Her family has summered in Oak Bluffs for years, so she wanted everyone to enjoy what she and her family had grown to love.